Rates are good from May 30 thru September 7, 2016
BOOKING A TEE TIME IS EASY! JUST CLICK ONTO A COURSE, SELECT ANYTIME OR 48 HOUR RATE, NUMBER OF GOLFERS, DAY AND TIME AND DON'T FORGET TO SUBMIT YOUR PAYMENT (otherwise your tee time will not be processed and therefore invalid) IT'S THAT EASY!! OF COURSE YOU CAN ALWAYS CALL US TO BOOK AS WELL! 888-272-7263 PAYMENTS WILL NOT BE ACCEPTED AT THE COURSE SINCE THESE ARE SPECIAL DISCOUNTED RATES THE COURSES OFFER US FOR OUR PREFERRED CUSTOMERS!

- Single Golfers Welcome at This Course

- Same Day Tee Times Available!

- Exclusive Hot Deal Pricing Available On This Course
View All Courses
Myrtle Beach's Discount Tee Time Center
Isn't it time to only think about fairways, greens and putting? Myrtle Beach Tee Times Now makes booking a quick tee time or golf vacation with your buddies simple. Myrtle Beach is recognized as the "Seaside Golf Capital of the World" therefore we provide over 100 championship golf courses in the North Myrtle Beach and Myrtle Beach area for you to book! Myrtle Beach Tee Times Now offers the most affordable golf deals along the Grand Strand. Booking your tee times 48 hours before you play create a No Hassle-No Fuss experience. Browse our preferred courses; we are your key to booking the Grand Strand's most challenging and picturesque golf courses. Need accommodations? Stay at one of our Elliott Beach Rentals properties to save even more of your hard-earned dollars.
Featured Course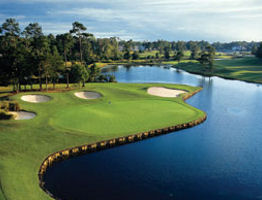 The golf course designed by Rees Jones requires a lot of navigation around hazards. Being the premier course at Sea Trail Plantation, this course has received many accolades. The straightforward layout will give golfers flexibility off the tee box, but be aware of the lakes surrounding the fairways....
Latest News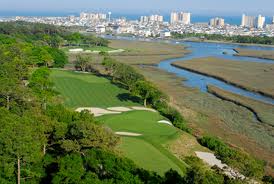 MyrtleBeachTeeTimesNow.com has established relationships with more than 90 challenging golf courses in Myrtle Beach, South Carolina. ...
Important Links