Crown Park
*** Closed until 6/30/2021
Crown Park Golf Club is tucked away from the hustle and bustle in Longs, SC, just 15 minutes from North Myrtle Beach, South Carolina.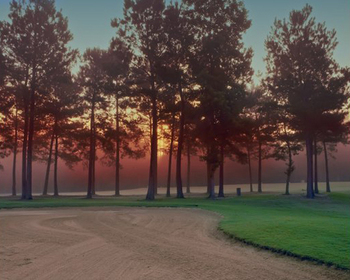 Crown Park Golf Course is designed by Robbie Byers with 18 attactive holes. The course's unique design layout, extensive mounding, rolling hills, and smooth Tifeagle greens are ideal for year round golf in South Carolina. With a course rating of 71.2 and a slope rating of 125, both experience and novice golfers can take advantage of the four sets of tees. Golfers are invited to leisurely stop by the clubhouse to enjoy a refreshing cold beverage. Visit the golf shop to purchase a Crown Park shirt or hat.
Golfers can warm up on the impressive practice area that includes: a driving range, chipping area, sand bunkers, and a putting green. Don't fret if you forgot to bring your range finder along with you because each golf cart has a mounted GPS navigation system for your convenience. Crown Park offers many golf deals...book your tee times now.
| | | | | | | | | | | |
| --- | --- | --- | --- | --- | --- | --- | --- | --- | --- | --- |
| Front | | | | | | | | | | |
| Hole # | 1 | 2 | 3 | 4 | 5 | 6 | 7 | 8 | 9 | |
| Blue | 371 | 375 | 397 | 213 | 346 | 475 | 367 | 164 | 507 | |
| White | 338 | 358 | 376 | 187 | 326 | 454 | 353 | 151 | 463 | |
| Gold | 290 | 337 | 357 | 172 | 271 | 404 | 326 | 131 | 387 | |
| Red | 242 | 271 | 278 | 128 | 251 | 364 | 288 | 94 | 352 | |
| Green | 242 | 271 | 278 | 128 | 251 | 324 | 288 | 94 | 352 | |
| HNCP | 17 | 7 | 1 | 3 | 13 | 11 | 5 | 15 | 9 | |
| Par | 4 | 4 | 4 | 3 | 4 | 5 | 4 | 3 | 5 | |
| | | | | | | | | | | |
| | | | | | | | | | | |
| | | | | | | | | | | |
| Back | | | | | | | | | | |
| Hole # | 10 | 11 | 12 | 13 | 14 | 15 | 16 | 17 | 18 | |
| Blue | 332 | 482 | 361 | 164 | 394 | 549 | 379 | 427 | 174 | |
| White | 310 | 444 | 335 | 147 | 368 | 516 | 350 | 388 | 145 | |
| Gold | 267 | 405 | 313 | 131 | 312 | 451 | 298 | 367 | 123 | |
| Red | 234 | 363 | 279 | 112 | 279 | 357 | 276 | 343 | 86 | |
| Green | 234 | 363 | 231 | 112 | 279 | 357 | 276 | 317 | 76 | |
| HNCP | 10 | 12 | 6 | 16 | 18 | 2 | 8 | 4 | 14 | |
| Par | 4 | 5 | 4 | 3 | 4 | 5 | 4 | 4 | 3 | |
2225 Highway 9 West ,Longs SC 29568