Burning Ridge Golf Course
When you are in Myrtle Beach and you are ready for tee time you will have more than 100 different golf course options. They say variety is the spice of life but when you want to enjoy a great round of golf in Myrtle Beach head to Burning Ridge Golf Course. This astounding course was designed by architect Gene Hamm and delivers a beautiful environment as well as a fun yet challenging course.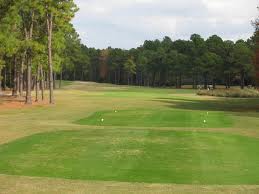 Burning Ridge Golf Course is located just a short drive from busy Myrtle Beach in Conway but it will be well worth the drive. Voted 2006 Myrtle Beach Golf Course of the year as well as South Carolina Golf Course of the Year Burning Ridge Golf Course is an excellent course for enthusiasts of all levels. The course is immersed in the beautiful South Carolina nature featuring towering trees, sparkling lakes and lush fairways.
When you are ready to enjoy 18 holes on an amazing golf course reserve your tee time at Burning Ridge Golf Course. This 72 par course has a rating of 73.9 and a slope of 128. The course is designed to provide a challenge with twists and turns to defy even skilled golfers. The fairways are elegantly mounded; bunkers are large and strategically placed and avoiding the sand and water hazards may not always be a simple task.
Burning Ridge Golf Course offers more than just a wonderful golf course. After you enjoy an exciting 18 holes relax with a drink on the deck and take in the beauty of the course. If your trip around the course has created an appetite you can enjoy a delectable meal in the country club type atmosphere.
The fantastic course has recently gone through an extensive renovation and the result is astounding. Burning Ridge Golf Course has become a favorite of not only vacationers to the Seaside Golf Capitol of the World but also to Grand Strand locals. Do yourself a favor and book a tee time at Burning Ridge Golf Course. After one round this course will surely become a favorite activity when you are in the Myrtle Beach area.
| | | | | | | | | | | |
| --- | --- | --- | --- | --- | --- | --- | --- | --- | --- | --- |
| Front | | | | | | | | | | |
| Hole # | 1 | 2 | 3 | 4 | 5 | 6 | 7 | 8 | 9 | |
| Blue | 575 | 185 | 400 | 359 | 209 | 343 | 481 | 352 | 375 | |
| White | 546 | 153 | 367 | 317 | 175 | 323 | 455 | 305 | 346 | |
| Gold | 522 | 131 | 352 | 285 | 165 | 276 | 432 | 291 | 316 | |
| Red | 424 | 119 | 287 | 274 | 120 | 215 | 350 | 205 | 241 | |
| HNCP | 1 | 17 | 5 | 11 | 15 | 9 | 3 | 13 | 7 | |
| Par | 5 | 3 | 4 | 4 | 3 | 4 | 5 | 4 | 4 | |
| | | | | | | | | | | |
| | | | | | | | | | | |
| | | | | | | | | | | |
| Back | | | | | | | | | | |
| Hole # | 10 | 11 | 12 | 13 | 14 | 15 | 16 | 17 | 18 | |
| Blue | 416 | 450 | 247 | 399 | 413 | 484 | 384 | 187 | 529 | |
| White | 386 | 427 | 200 | 371 | 377 | 457 | 346 | 164 | 501 | |
| Gold | 358 | 403 | 164 | 347 | 346 | 431 | 304 | 134 | 467 | |
| Red | 284 | 285 | 108 | 279 | 278 | 330 | 262 | 72 | 391 | |
| HNCP | 8 | 2 | 14 | 12 | 10 | 6 | 16 | 18 | 4 | |
| Par | 4 | 4 | 3 | 4 | 4 | 5 | 4 | 3 | 5 | |
18 holes not guaranteed
Aeration
Aerification
Cart
Cart Path Only
Free Hat

Receive a Free Hat when booking online or through mobile apps

Golf Show
GPS
Lunch Included
Nike Golf Shoes
Post-Seed

Overseeding Recently Completed

Practice Balls
Prepaid

Prepaid at time of reservation

Pre-Seed

Preparing for overseeding

Single Special

This is a special rate for a Single Player

Sleeve of balls

Includes free sleeve of Golf Balls

Sleeve of Golf Balls
Tax Not Included

Some taxes and/or fees are not included in this rate and will be charged at the club house upon check-in.

Twilight
Unlimited Golf
Walking Rate
Available Multi-Play Deals for this Course
500 Burning Ridge Rd ,Myrtle Beach SC 29526