Where To Get Last Minute Tee Times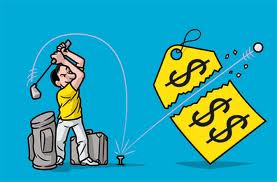 Some of the best things in life come with a plan. Remember spending hours planning that last adventure? Thanks to the team at MyrtleBeachTeeTimesNow.com planning your next last minute golfing escapade is just a click away. When planning that perfect golf day here in Myrtle Beach, there are over 80 different golf courses to chose from and even more tee times, so choosing the ideal tee time and golf course on your own can be a challenge. We would recommend just heading over to the home page of our Web site and directly on that page you will find a listing of the golf courses as well as their price. Simply click on the name of the Myrtle Beach area golf course and you will be referred to an informative page. Here you can find the course scorecard, course location, a brief summary of the course, as well as a picture. Also located on this page is a clickable box entitled "Anytime Tee Time Rates" Here the golf seeker will find course details and a menu listing for tee times. All is perfect for discovering when you will be enjoying the green grass and refreshing South Carolinian sunshine.
To make sure you enjoy this golfing expedition in Myrtle Beach it is advised that guests check the "Area Information" page to double check the weather and other unique entertainment opportunities are in the area. Via our Web site you will be able to locate the closest and most accessible golf course as well as pick the ideal tee times. Breakfast, lunch, and dinner venues abound in Myrtle Beach, so you might enjoy scheduling your tee times before or after a delicious meal at a nearby restaurant. From the "Anytime Tee Time Rates" you can access detailed tee time information on any the Myrtle Beach golf courses by simply scrolling through list of course names found on the left-hand side. You would benefit from looking at the available pictures/videos to get a feel for which of the beautiful courses is best for you.
The Web site also presents numerous opportunities to save. By selecting the "48-hour Special Rates" golfers will find countless deals saving sometimes up to 50% of the original price. When researching the tee times be sure to utilize the calendar to select the day or days you are wishing to hit a golf course. Planning your golf day has never been easier. Remember to check out the different courses, because each has a unique attribute which will make it special and memorable. With over 100 championship golf courses you could get overwhelmed by so many great choices. But thanks to MyrtleBeachTeeTimesNow.com planning that last minute golf game is literally just a click away. With real time information about the location, tee times, and detailed information about the courses themselves, the choice becomes about, you and what you want. Technology has never been simpler or more ingenious than when discovering last minute tee times for golfing this vacation.