Where is Myrtle Beach?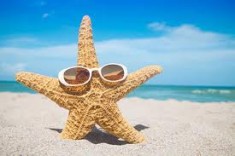 If you are looking for the perfect golf vacation destination look no further then Myrtle Beach, SC. Nestled along the coastline of South Carolina, this beach is consistently ranked among the top travel destinations in the U.S. The beautiful beaches and the endless entertainment options and over 80 golf courses in the area to keep patrons coming back year after year. Myrtle Beach is located along the northern coast of SC in Horry County. With over 60 miles of beaches, Myrtle Beach stretches from Georgetown, SC all the way into North Carolina.
Whether you are coming to the beach for a golf outing with friends or looking for the perfect getaway for a family vacation, Myrtle Beach has everything you could ever dream of and much, much more! Championship golf courses number more than 100 along the Grand Strand and the restaurants in the area will cater to individuals with even the widest palettes. You truly haven't lived until you have dined at some of the succulent seafood restaurants in Myrtle Beach. Take a drive down to Calabash and try some of the freshest seafood in the area while dining at one of the many waterfront restaurants.
After your belly is full then take a look at some of the entertainment options in Myrtle Beach. The options are endless in the area so you will never run out of things to do while on vacation. Take a ride on a banana boat or experience a live show at one of the theatres in Barefoot Landing. If you and your family are looking for a respite from the sandy beaches during your vacation then check out some of the water parks in the area. Wild Water and Wheels just happens to be my favorite because not only do they have water slides, but they also have a putt-putt course at the park as well as go carts.
Here is a map of Myrtle Beach, SC!