Airlines That Fly Into Myrtle Beach for Your Next Golf Package!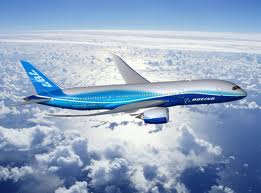 Myrtle Beach, along the beautiful South Carolina coastline, is known as a golf mecca and family vacation destination extraordinaire. With non-stop flights available to 25 cities, the Myrtle Beach International Airport is minutes from great family condos, the beach, shopping, and exciting attractions. Over 100 golf courses in the area also mean you can find a championship golf course very near the airport. Among the 40 plus golf architects who have designed Myrtle Beach courses, Jack Nicklaus, Gary Player and Arnold Palmer are among the most recognized names.
Flying to Myrtle Beach has never been easier with a number of airlines connecting this fabulous vacation destination to major cities.
Spirit Airlines offers non-stop flights to Atlantic City, NJ; Baltimore/Washington; Boston, MA; Charleston, WV; Chicago, IL; Detroit, MI; Fort Lauderdale, FL; Latrobe, PA/Pittsburg, PA; Niagara Falls, NY/Buffalo/Toronto/ON; New York LaGuardia; Philadelphia, PA and Plattburg, New York.
Allegiant offers non-stop service to Youngstown, OH; Knoxville, TN; Ft. Wayne, IN; Huntington, VA; and Allentown, Pennsylvania.
Delta has non-stop connections with Atlanta, GA and NY LaGuardia Airport. In addition, although not non-stop, Delta also serves Dallas, Texas.
United Airlines serves passengers with non-stop flights between Myrtle Beach and Newark, NJ or Chicago, Illinois.
US Airways is the non-stop carrier for Philadelphia, PA, Charlotte, NC and Washington, DC.
Porter Airlines offers non-stop service to Toronto City Center Airport, Ontario, and West Jet serves Toronto Pearson International Airport.
Whether flying non-stop or with a layover or two, once you touch ground and leave the airport, a fabulous world of relaxation, entertainment, or thrill experiences await. You get to choose whether you spend your time soaking up the sun, relaxing on the beach, splashing in the pool or discovering a challenging new golf course. Perhaps you want to shop, check out the nightlife and festivals, or experience thrill adventures like deep sea diving, bungee jumping or a zip line. Sample fresh seafood at Restaurant Row, take in a live show, enjoy a dinner theatre, or hop a dolphin charter.
Two spectacular shopping complexes, Market Common and Broadway at the Beach, are close to the airport. In addition, there are oodles of trendy boutiques, outlet malls, specialty shops, and galleries for your shopping expeditions. Take the kids to a water park, a theme park with thrill rides, a world class aquarium, ride go-karts, explore museums and much more. Myrtle Beach is also home to over 60 miniature golf courses that feature the latest design and technology in the mini golf industry. Players may discover erupting volcanoes, holes in mini tree houses on a mountain, waterfalls, streams and even a Tyrannosaurus Rex to add a challenge at your favorite mini golf course.
You will find every kind of water sport imaginable in Myrtle Beach, or you can ride bikes, ride horses, fish off the piers, or watch birds and go crabbing in the undeveloped natural areas of Myrtle Beach State Park.
Whether you are coming for a family holiday or a golf outing, Myrtle Beach offers numerous airlines to fly you to South Carolina for a wonderful dream vacation.