Myrtle Beach. The golf mecca of the world. With so many options, it can be easy to get lost in choosing a course to play when visiting the 60 mile stretch of beach in South Carolina. With 90 courses in the area, there are sure to be some hidden gems that don't get the attention they deserve. This article includes a list of 5 golf courses that should not be overlooked when golfing in Myrtle Beach. This list is based off of price, course design, and location.
5: Litchfield Country Club
Located in Pawley's Island, Litchfield Country Club is an 18 hole course that has an old southern feel. With greens that play like glass, you will never be disappointed with the conditions of the course. When you hit the turn, make sure to stop by the dining area for great deals on drinks and food to get you through the next 9 holes. Check the website below for course info and pics.
https://www.litchfieldgolf.com/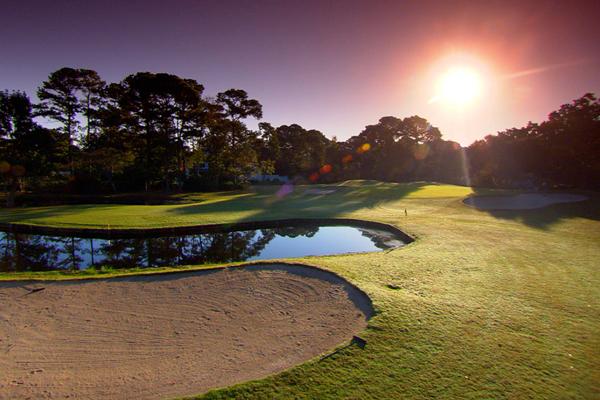 4. Whispering Pines Golf Course
A golf course that you can see as you land at Myrtle Beach International Airport, Whispering Pines is a very soothing and affordable round of golf with a relaxed atmosphere. This place includes 18 holes that play very fair for every type of golfer. Whether you're playing out of the fairway or a deep bunker, the course is not harsh and will not penalize you as hard as some other local courses. Check out their website below to view a fly over of each hole or look into some custom fittings for your clubs.
https://playwhisperingpinesgolf.com/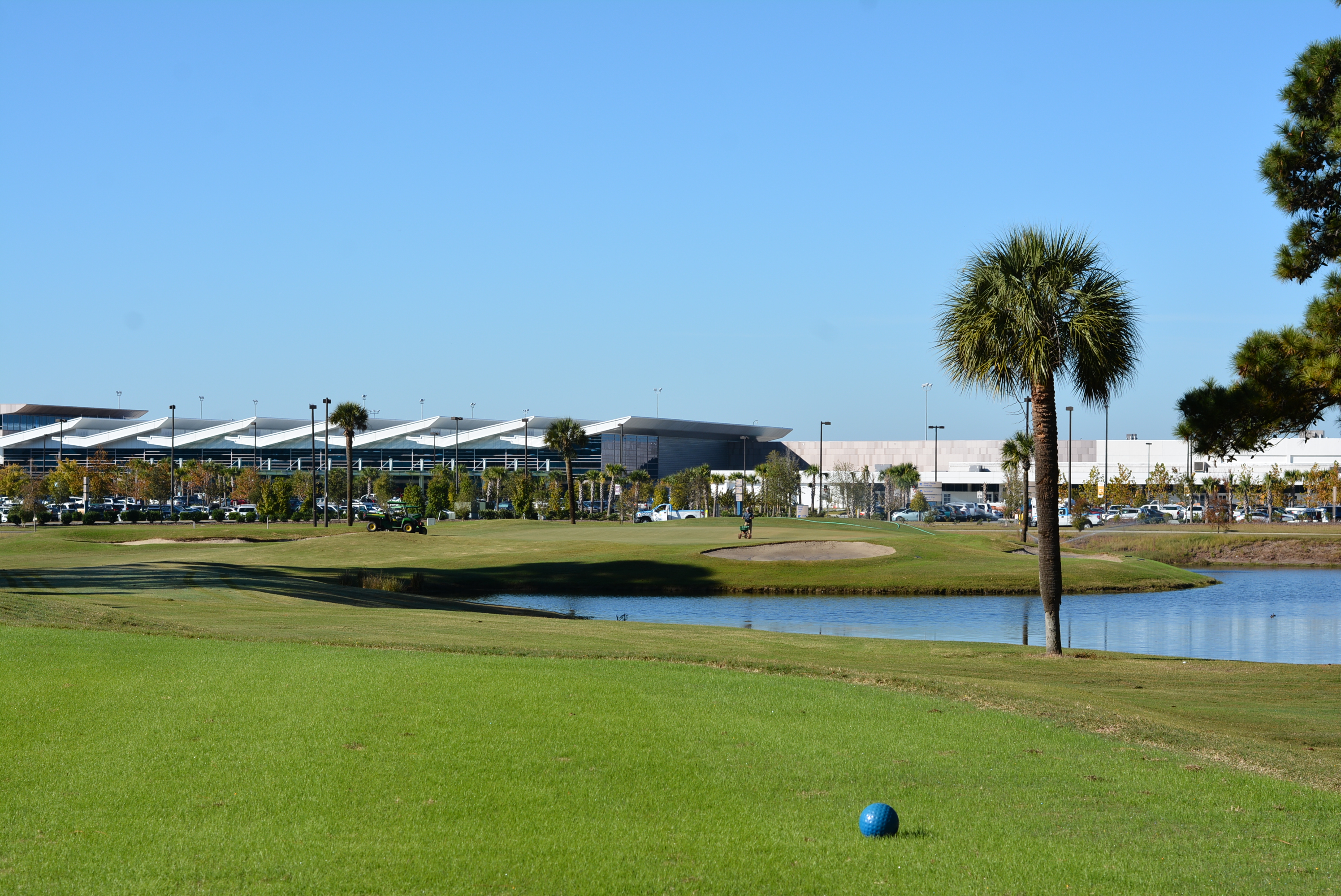 3. Arcadian Shores Golf Club
Located on the edge of Myrtle Beach and North Myrtle Beach, Arcadian Shores is a club that nestles itself quitely into the Grand Strand area. Another affordable course, Aracdian Shores has had a lot of recent rennovations done to make the greens and fairways pop. Sprinkled with a few tougher par 3's and some long par 5's, Arcadian Shores is a great hidden gem that simply could not be left off this list. You can find their website below.
https://arcadianshoresgolf.com/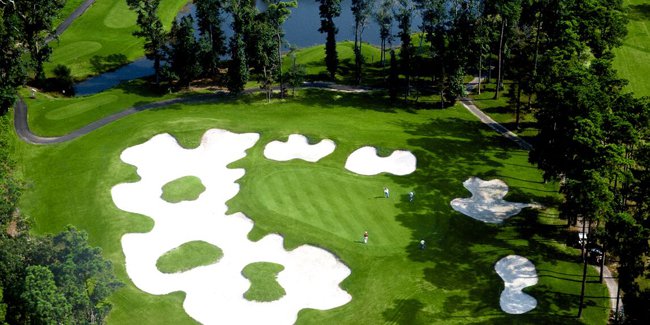 2. The Hackler Course at Coastal Carolina University
A personal favorite, Hackler is the epitome of an underrated golf course in Myrtle Beach. Located in Conway, it is the course that 24 time PGA winner Dustin Johnson played while attending Coastal Carolina University. It is a very affordable round of golf and has many fun and exciting twists, turns, and traps sprung throughout the course. There is no diredct website for the course, but you can find any info you need here, including tee times. (Go Chants)
https://www.coastal.edu/hacklercourse/
1. Pine Lakes Country Club
Here we are. Number one. Pine Lakes was the very first golf course built in Myrtle Beach. This course is the granddaddy of all Myrtle Beach courses. It's old enough to get lost in the memories of local and tourist golfers in the area. Recent rennovations have kept the course up with the modern game of golf and can easily become a fan favorite if you have never played here before. Located smack in the middle of the Grand Strand, it is easy to get to from all directions. The website is located below.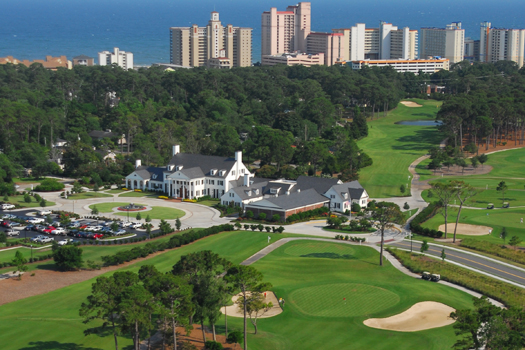 Comments