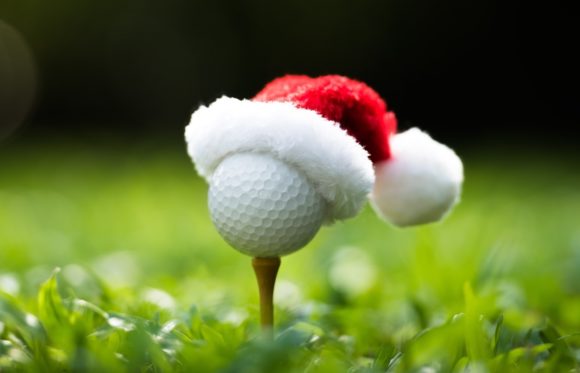 Christmas Day 2020 is here and you feel like a kid again. Why? Perhaps you got a new set of irons from your family this year. Maybe a new driver or putter. You can't wait to get out there and see if your new clubs are going to add distance, fly straight, or help you keep it out of the rough. There's only one way to know, and you are in luck, because several courses around the Myrtle Beach area are open on Christmas day, weather permitting.
While most places are closed on Christmas, it's been a tradition for several of the Myrtle Beach golf courses to remain open on this holiday. Afterall, the weather in Myrtle Beach in December is generally pretty mild. We may have the few mornings where the temps are around the freezing mark, but give it a few hours and the afternoon will rebound back up in the 50's. Not shorts weather, but with pants and a jacket, the round can be very enjoyable. With the cooler temperatures also comes the cooler prices – December and January are also some of the most cost-efficient rounds of golf that you can play in Myrtle Beach.
While some courses may have limited staff on Christmas Eve and Day, some are fully staffed – complete with bag drop personnel and even those manning the grill so you can grab a bite to eat if your stomach so desires. Three courses that we recommend on the north end of the Grand Strand for your Christmas Day round are Beachwood, Azalea Sands and Eagle Nest. In addition, located in the heart of Myrtle Beach are Myrtlewood Golf Club's Palmetto and PineHills courses which are expected to be open to walkers at no charge, in keeping with a policy that has been at the course for many years.
Whether you are looking to test out your Christmas gifts, or maybe just get out of the house and away from "visitors" for a few hours, a round of golf may be the perfect part of your Christmas Day. Check with your favorite course to see if they are going to be open, and book your round of golf for the holidays now. It's still not too late to get your favorite golfer a vacation or round for Christmas. We can help. Give us a call!
Comments