It's been a strange week in the golf world………
Ricky Fowler hangs on despite a weird triple bogey at the Waste Management Phoenix Open. Sergio Garcia was disqualified from the Saudi International Tournament in Saudi Arabia while Myrtle Beach Native Dustin Johnson went on to win the tournament. And finally after 25 years with NBC Sports, legendary golfer Johnny Miller retired from broadcasting on Saturday – yes, that's right not Sunday, but Saturday. Paul Azinger went on to close out the broadcast on Sunday.
So, let's talk about these happenings from the weekend.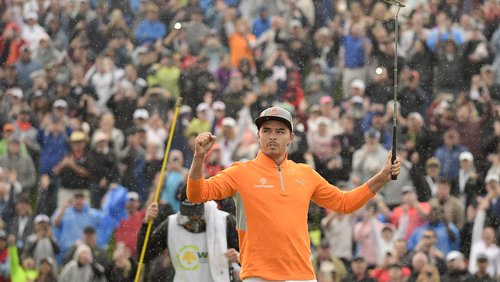 For those of you watching the Waste Management Phoenix Open this weekend, you were privileged to see the retirement of Johnny Miller on Saturday and on Sunday, Ricky Fowler came back from a triple bogey on the back nine amid bad weather and strange interpretation of the rules to win the golf tournament. There were some nice video tributes on Saturday to Miller, including one from the President of the United States! It was an emotional day for everyone involved with the broadcasting crew for NBC. He will be missed.
A big congrats goes out to Myrtle Beach native and local superstar, Dustin Johnson as he won the Saudi International Tournament over the weekend as well. At that same tournament, Sergio Garcia was disqualified from the tournament after loosing control of his emotions and damaging some of the greens. Which greens and the extent of the damage was not made public. Sergio did offer apologies to his fellow golfers and the maintenance crew of the golf course and said that this would never happen again. Wow. First time we've heard of a golfer being disqualified for damaging greens……. Have you ever lost control of your emotions on the golf course?
The weather here along the Grand Strand is wonderful for the beginning of February and the prices are outstanding. Take the opportunity to get out there and enjoy a fantastic round of golf all at the best prices – any questions, simply call one of our golf specialists and they will help you!
Comments