Myrtle Beach is home to some of the best, challenging and fun golf courses in the country. From private, semi-private and public courses, Myrtle Beach, South Carolina is your destination of choice for a great Golf Vacation. When looking for Myrtle Beach golf rates, most course will have their own website, where you can find out about the course and get the most recent rates. You can also find Myrtle Beach golf rates on many if not all of the package provider websites, although to get the most accurate rates, a quote or online submission might be necessary. For the best rates around, you've come to the right site at www.myrtlebeachteetimesnow.com - especially for the last minute tee times!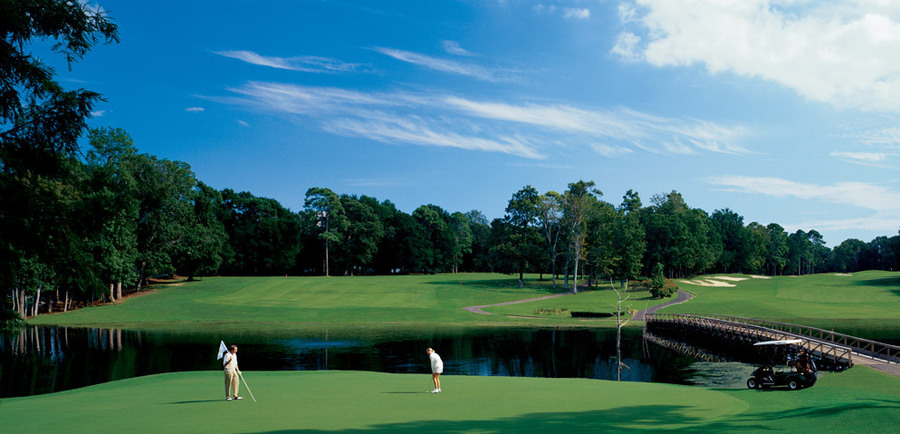 There are several different things that factor into Myrtle Beach Golf Rates. Time of play (morning or afternoon), time of year (season) and of course the type of course that you are playing. Myrtle Beach Golf rates are typically the highest during the spring (March and April) and the fall (October and November) because that's when the weather is ideal for a great round of golf. It's not too hot or too cold, it's perfect!
The time of day also factors into Myrtle Beach Golf Rates. Normally the morning tee times are slightly higher than the afternoon tee times. Be on the lookout for replay rates as well – when you play in the morning, you can also book another round (or replay) in the afternoon at a cheaper rate.
Each course is different and the Myrtle Beach golf rates are also based on the rating and type of course that you are playing. For instance, the Myrtle Beach golf rates are going to be much different for Barefoot Resort courses than it is for Eagle Nest or Beachwood. The difficulty, length, age and slope are all contributing factors in Myrtle Beach golf rates.
Don't forget to inquire with the package providers when searching for Myrtle Beach golf rates. The more courses you play with them, the better chance you are going to have on saving more money – the more you play, the more you save. Myrtle Beach Golf Authority, our sister company, will be happy to provide you a quote and help you save money on your next Myrtle Beach golf package vacation.
Comments