Spring Fever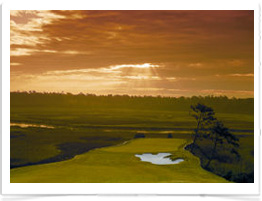 Spring is close so that means Golf, Golf, and more Golf! Myrtle Beach's golf courses stretch from Pawley's Island through North Myrtle Beach, and finally into North Carolina so you will have no trouble locating one neraby. The chilly temperatures are trying to hang on, but in just a few days the weather will be perfect to hit the links. Whether you prefer the high dollar, pristine condition courses, or the local courses that never seem to dissapoint - Myrtle Beach Tee Times Now has the tee times at all the Myrtle Beach golf courses, and all at great prices. If you're up for some great rounds of golf and some of the best courses in the best shape - keep on reading below:
See below a list of courses I highly recommend playing while on vacation this year in Myrtle Beach.
The Dunes Club- One step onto this golf course and you will see why it is one of the most requested courses along the Grand Strand.
Barefoot Dye Course- Home to this years Monday After the Master's, you better bring your "A" game with you on this challenging course.
Surf Club- One of the best maintained courses in North Myrtle Beach, this semi-private course will be one you remember for ages.
River's Edge- Designed by the great Arnold Palmer, this course is nestled along the Shallotte River and offers breathtaking views.
Tidewater- Situated along the Intracoastal Waterway and Cherry Grove, this course has always been a fan favorite.